Watch address: https://juejin.cn/live/OpenDay2023
Only pay attention to a few interesting shares.
Open source law is for open source
You can come back and read it when writing articles or making references. It's not useful in daily life.
ByteDance open source law Sun Zhenhua
02:30:06
Four parts of the outline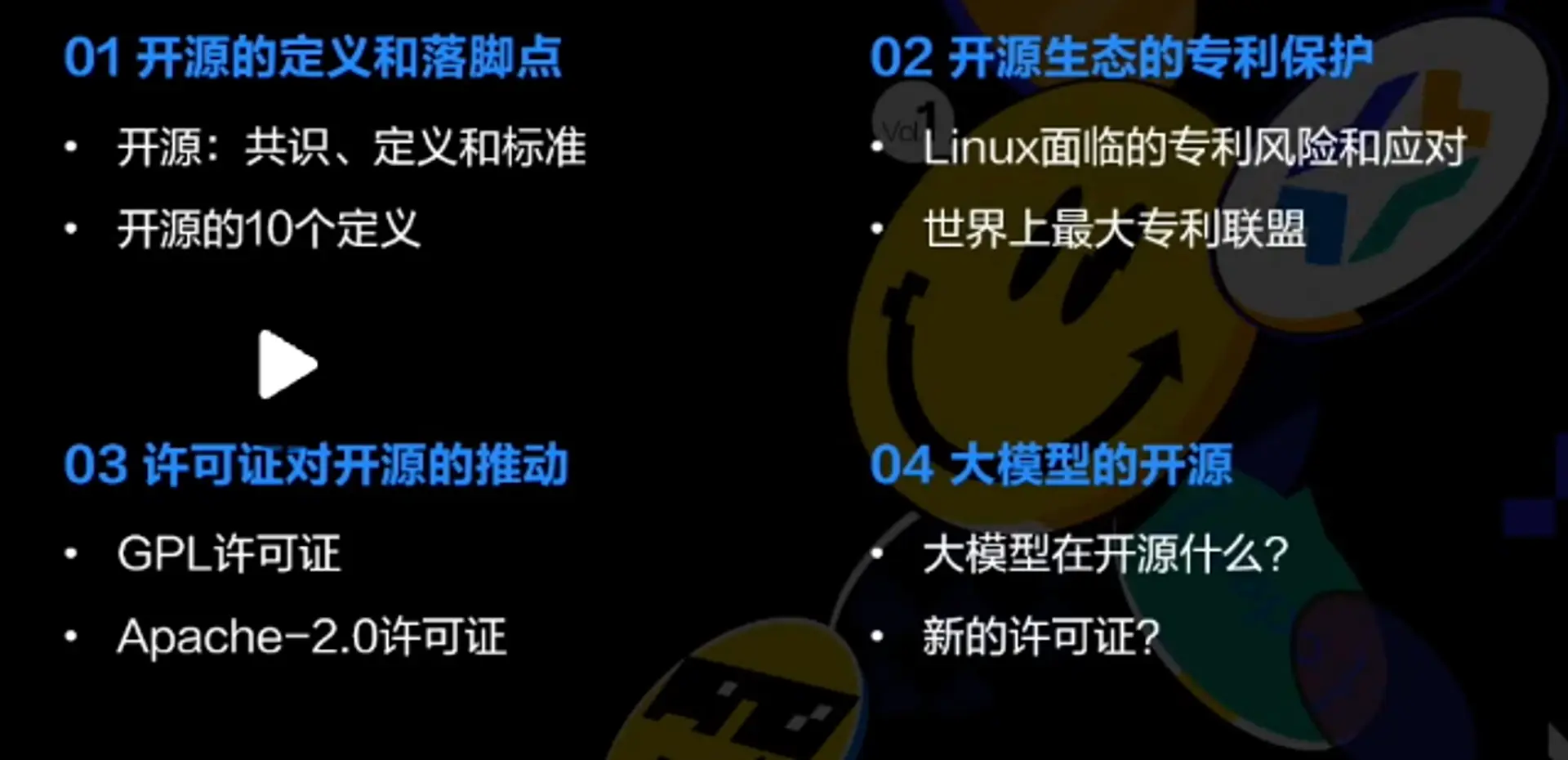 Definition and starting point of open source
Consensus, definition, standard the open source definition
Introduce the definition of open source. Quickly go through it.
Patent protection in the open source ecosystem
Patent alliance. Open Invention Network.
License promotion for open source
gpl-2.0 Open Source
apache-2.0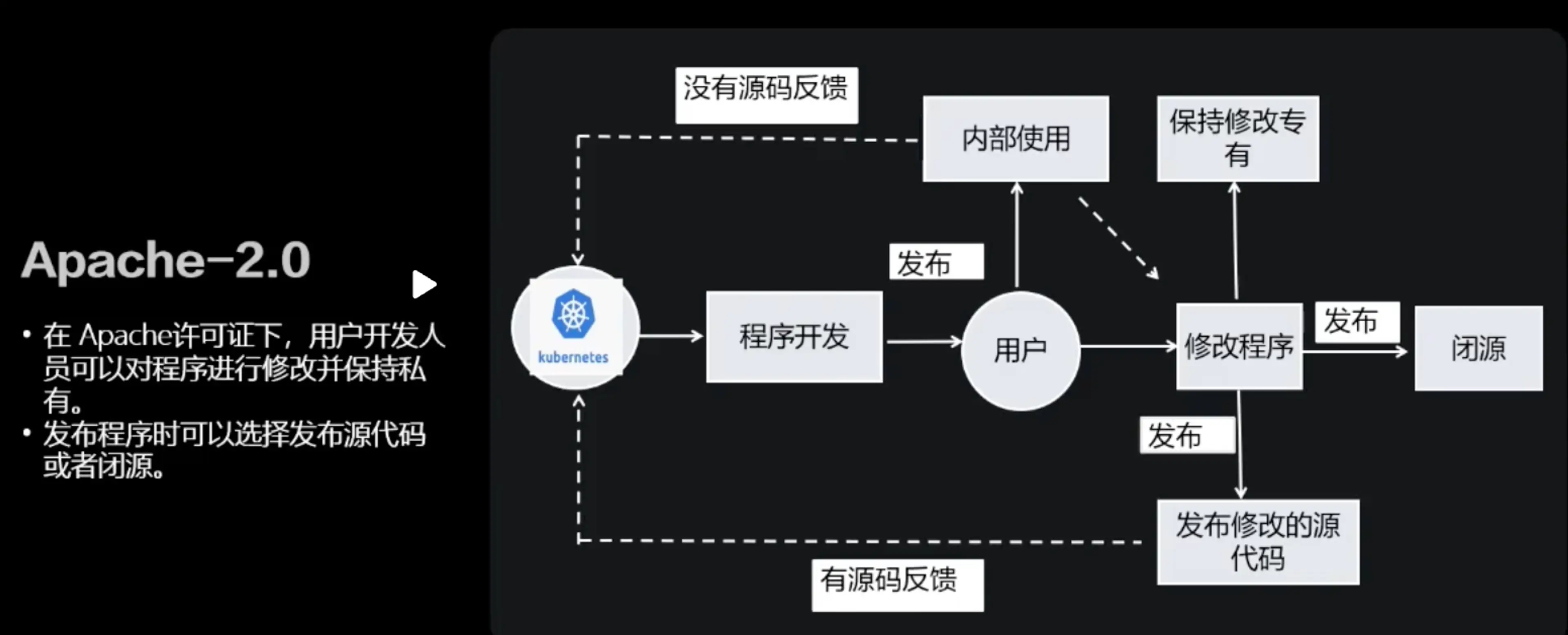 Open sourcing large models
Large models, code + weights, data not open source.
Summary
Not much.
Other sharing directions
02:51:55 VisActor visualization solution: from business to business
03:44:42 Semi Design evolution of design to code conversion by Feng Weiyao, Douyin Frontend Architecture Team
Extended article Semi D2C evolution of design to code conversion